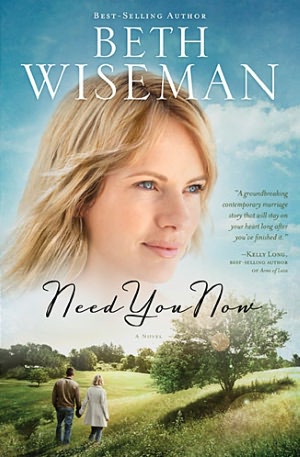 Darlene thought moving to a small town would bring their family closer together, but it just might tear them apart.
When big-city life threatens their children's safety, Brad and Darlene Henderson move with their three teenagers from Dallas to the tiny town of Round Top, Texas.
Married life hasn't always been bliss for Brad and Darlene, but their strong faith has carried them through the difficult times. When Darlene takes a job outside the home for the first time in their marriage, the domestic tension rises.
While working with special needs children at her new job, Darlene meets a little boy who steals her heart. His widowed father is paying more attention to her than is probably appropriate. Problem is, she feels like someone is listening for the first time in a long time.
The teens are struggling to adjust to their new, small-town life, especially since it seems all their parents do anymore is fight. And fifteen-year-old Grace is coping in a dangerous and destructive way.
Can Brad and Darlene survive the changes they face within themselves and their marriage . . . and find a way to help their daughter before it's too late?
~ This book was fast to read and the plot was easy to follow, it was a good book but one that has been written many times by many other authors. I do like how everything tidied up in the end. I will say that the subject of Cutting and teenagers bothered me as I have 2 daughters and I can't possibly imagine one of them doing this and we not noticing for months.~

If you would like to WIN a copy of this book Please leave a comment below!
This book was sent to me to read and review by HandleBar Marketing.