Tuesday, March 31, 2015
We celebrated Tanks 10th Birthday!
Monday, March 23, 2015
Tank's bedroom was in some desperate need of TLC. Since moving into this house we have slowly been working on each room and his was truly lacking.
So when I saw these curtains from Sears that a local FB group yard sale site had listed, I knew that they were going to be my starting point for his room.
I do need 2 more panels to allow more coverage. They match his comforter so well!
This Sunday my Husband finished this Nerf gun holder. It was a great Pinterest project that I saw and asked him to make it. He did a wonderful job!!
We still would like to replace his desk and dresser and I'm looking for some artwork for over his bed.
Why are Boys rooms so much harder to decorate than Girls?
Joining in on these parties:
Posted by

At Home with Heather
at 5:53 AM
Links to this post


Labels: bedroom, Bedroom makeover, bedrooms, bedsets, boys, decorate, decorating, legos, makeover, nerf guns, nerf rebelle, organization, organizing, star wars, star wars fan
Tuesday, March 17, 2015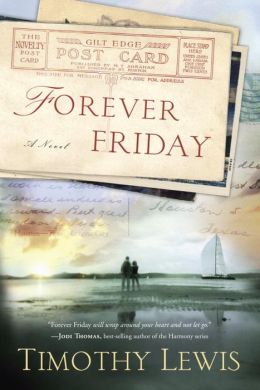 Every Friday, a postcard.
Every Friday, a love poem.
Every Friday for sixty years.
Adam Colby is just doing his job, sorting through the unsold Alexander belongings after the estate sale. He is unprepared for what he finds in an old photo album, overlooked by the bargain hounds and treasure hunters—six decades of postcards and poems from Gabe Alexander to his wife, Pearl. The mystery of the Alexanders' love entices Adam, a man unhinged by divorce and puzzled by the depth of commitment that he finds in the unabashedly romantic cards.
Forever Friday invites you to travel back in time to the early twentieth century Texas Coastal Bend where a young couple—Gabe and Pearl Alexander—are swept up in a miraculous love. As the heartwarming, pulse-quickening story of their relationship develops through Gabe's poems, the Alexanders reveal a new way to consider what it means to be truly devoted to each other. Could the secrets of their love affair, laid to rest twenty years ago, hold the key to one man's future?
~~ I simply loved this book, the story was timeless, smooth storyline with no hidden twists and turns. It takes you on quite the journey of the heart and at the end you feel like your closing a chapter on a sweet hour long movie.~~
This book was sent to me for Review by Blogging for Books, all opinions are my own.