Sunday, October 30, 2011
The doorbell rang as we were eating dinner......
and we found this, How Fun!!
Sharing on:
Between Naps On The Porch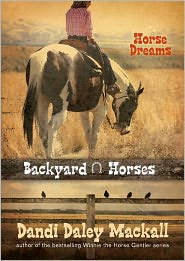 Fourth-grader Ellie James has a great imagination. She spends a lot of time daydreaming of owning a black stallion show horse and winning trophies in the horse show. But when the answer to all her dreams and prayers gallops into her life, will Ellie be able to recognize it? Join Ellie and her quirky family in their exciting, horse-loving adventures.
Pub. Date: August 2011
Publisher: Tyndale House Publishers
Format: Paperback , 160pp
Sales Rank: 256,807
Age Range: 6 to 10
~~My Daughter Crystal has read this book and since she LOVES Horses this was right up her ally. She stayed up way to late to finish the book and is looking forward to the series continuing. A must have for any young Horse lover!~~
This book was provided by "Tyndale" for my review, all opinions are my own.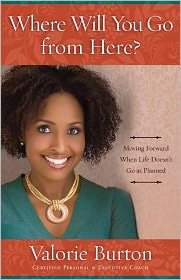 Pub. Date: June 2011
Publisher: The Doubleday Religious Publishing Group
Format: Paperback , 272pp
Sales Rank: 81,504
Has the unexpected knocked you off course? You lost your job to the latest round of layoffs. A relationship you thought would last forever, didn't. A health challenge is disrupting your life. Life doesn't always go according to plan, but with the right attitude and skills, you can persevere through even the toughest situations—and emerge stronger and better than ever.

Resilience to Get Through Any Challenge

In Where Will You Go from Here? Valorie Burton helps you navigate life's obstacles and unexpected challenges. You'll find all the tools you need to be resilient in the face of setbacks, now and in the future, including:

· The Five Commitments that propel every successful comeback
· Step-by-step guidance for restructuring your life
· Strategies to unearth the courage you need for any situation
· In-the-heat-of-the-moment words to combat negative thinking
· Practical exercises to become better, not bitter, as a result of adversity

Packed with uplifting insights and powerful principles, this personal coaching resource offers the wisdom and encouragement you need to think differently about your circumstances and take hold of the lessons God is offering you. As you experience the "post-traumatic growth" that comes only through adversity, you'll be equipped to unleash a stronger, more authentic you.
~~I read this book very slowly as I was trying to take it all in and I learned quite a bit. I can't believe how long it took me to finish it though because of chapters that were to me dragging along. Overall a slow but thought provoking book.~~
This book was sent to me by "Blogging for Books" all opinions and thoughts are my own.
Friday, October 14, 2011
As you know I'm trying to pick up some French Country Decor on the cheap since we are a one income household on a pretty tight budget. I have a chance to earn credits right along with you (first sign up and get your own $15.00 credit!) You will get your credit and when you use my Referral code which then rewards me with my own credit! We both win!
Here is my Referral code for you to use:
https://www.onekingslane.com/invite/heathergraves8
So let's take a peek at some of their items I LOVE..LOL!!
There is so much more to look at so Please check it out!
Monday, October 10, 2011
So on Sunday we went to visit G'ma and as we walked by her condo's garbage cans in the parking lot there was this very elegant lamp sitting by the side all forgotten. My Husband said maybe he could fix it so I packed it in the car and we took a chance and OMGOSH...I'm so Happy!!
I also share a fast Wine Cork holder idea that I saw from another Blogger..Very Country!
My camera's batteries are dead so I just uploaded a video...Hope u have a few minutes to watch!
Have you ever picked the Garbage for a prized find before? Don't be shy..Share with me!!